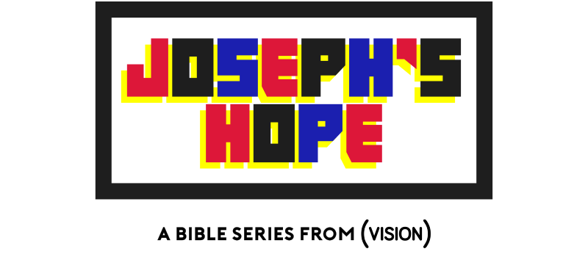 Our most recent Bible series was called Joseph's Hope and followed the true story of a teenage boy who was betrayed by his brothers, sold into slavery, and thrown into prison for a crime he didn't commit... but ended up in charge of a whole country!
Joseph's Hope was sent out every morning during Lent 2017 (1 March - 15 April, not including Sundays). If you missed it, don't worry - you can read all 40 days below! To receive future Bible series, sign up here, or follow @vision.bible.series on Facebook.
Joseph's Hope 2017 (newest first)
The Bible is the best selling book of all time. According to the Guinness World Records website, an estimated 5,000,000,000 (that's FIVE BILLION!) copies have been read in 2,123 languages all over the world.
Vision's Bible Series are written by ordinary people who've had their lives changed by the Bible. The series are aimed at 11-18 year olds, but all ages are welcome to join in as we find out together what makes the Bible so important and amazing.